We had reported earlier how the demand for bicycles had gone up since the pandemic hit. But the story doesn't end there. Many fitness-conscious residents have since formed cycling groups to go out for long rides together. On Saturday morning, two such groups – The Wheel Tack Kolkata and Discover on Wheels – rode out on their smooth and fast cycles from Vivekananda Park on Southern Avenue, reached Biswa Bangla gate in Rajarhat and split into two groups – one heading towards Eco Park and the other, the rural hinterlands of Mahishbathan. They then retraced their path to rejoin at a south Kolkata café for breakfast.CT had tagged along with the cyclists to experience their early morning adventure first-hand. And what a ride it was!
THE RIDE BEGINS: The city was just waking up when members of the groups converged on Vivekananda Park. "Those who live close by, ride over on their cycles, others drive in," said Howard Lee Dcruz (left), who has been cycling for six years now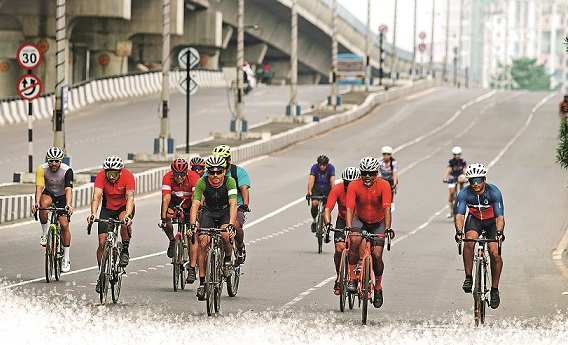 LIFE ON THE FAST LANE: The 13 cyclists pick up pace as they hit the smooth and wide EM Bypass. We speed along, the wind whistling past us, as their fast rides help the cyclists cover the distance to Rajarhat in less than 30 minutes. After all, all the bicycles are lightweight and way smoother to ride than traditional ones, thanks to their superior brakes and gear systems. And why not? These are not just any bicycles. You'll need to shell out anything between Rs 1.5 lakh and Rs 12 lakh to ride the wind on one of these beauties.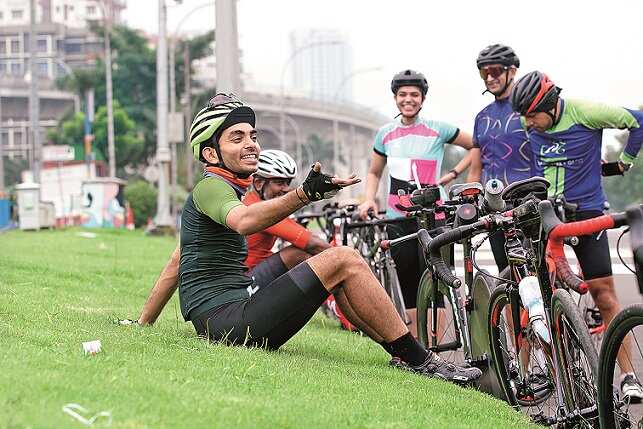 BREAK TOH BANTA HAI: Once we reach Biswa Bangla gate, the cyclists take a 15-minute break to enjoy the morning view and indulge in some casual banter. But yes, not everyone while away the minutes lounging on the grass; a few members get busy planning the next leg of the ride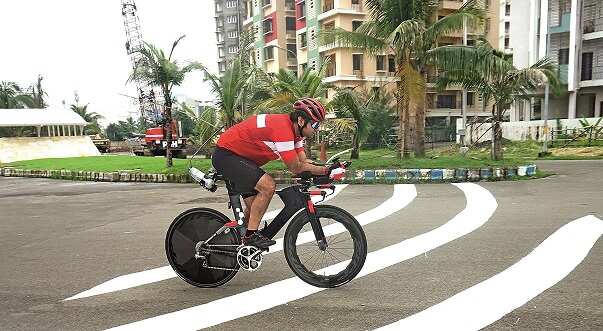 THE MEANEST RIDE: Gaurav Jajoria, director of a steel manufacturing company, owns one of the most expensive cycles in town. "I imported it from Dubai last year and upgraded the wheels; cost me around Rs 12 lakh," he said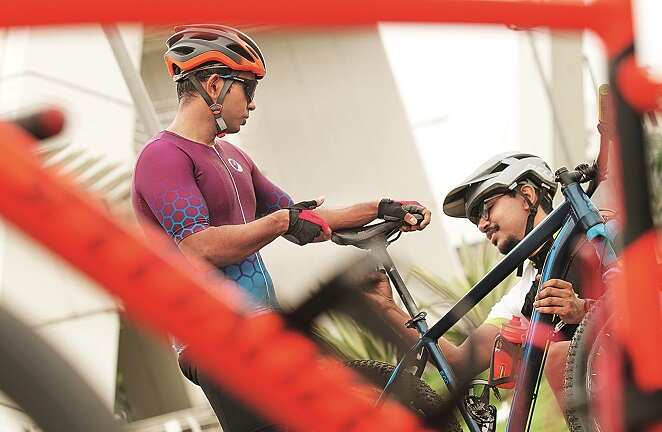 THE ACE IN THE PACK: Ritabrata Patra (right) is a young entrepreneur who can repair the cycles. "These are superior cycles in every way and local mechanics cannot repair them. When I ride with these groups, I carry my toolbox along so that I can help them in case of an emergency," he said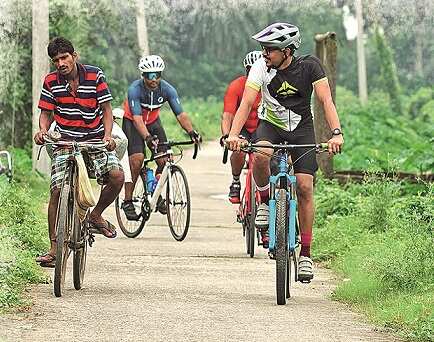 TILL WE MEET AGAIN: Once we start again from Biswa Bangla Gate, the group splits into two, with one group riding into the rural landscape of Mahish Bathan. "Whenever we ride through rural Bengal, people get extremely curious. A bicycle is their lifeline, so when they see our bikes, they can't hide their happiness and awe," said Nishant Maheswari, the director of a sporting events company, who has been cycling for a decade now.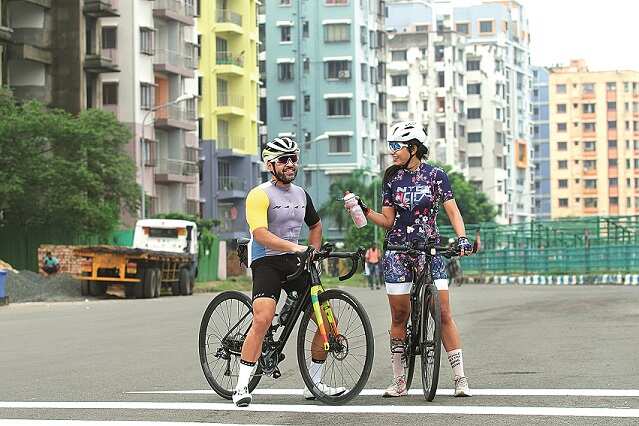 THE AQUA QUOTIENT: Every cyclist carries along their own water as it's extremely important to stay hydrated on a long ride. "We mix electrolytes in the water so that we are always ready for long hauls," said actress Devlina Kumar, who was riding and sharing water with her husband, actor Gourab Chatterjee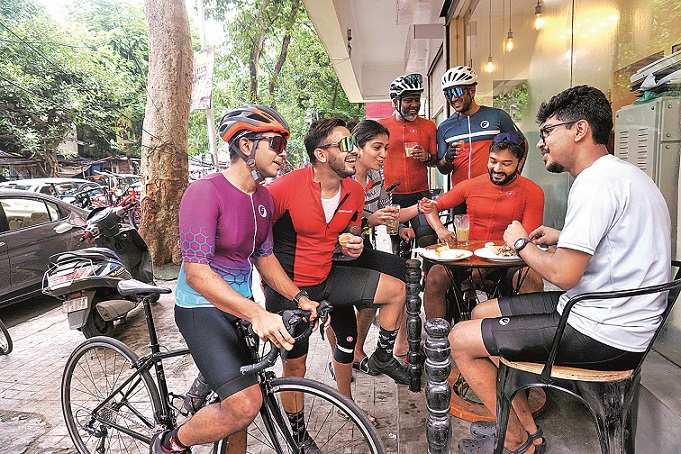 COVERGENCE: After a three and half-hour ride across the city, the two groups converge on a south Kolkata café. "It's like a tradition for us. We end our ride here to have breakfast and share the experience. Some enjoy cappuccino and some, bhanrer cha or juice," said Romi Datta, who runs a digital media agency and has been cycling for a year now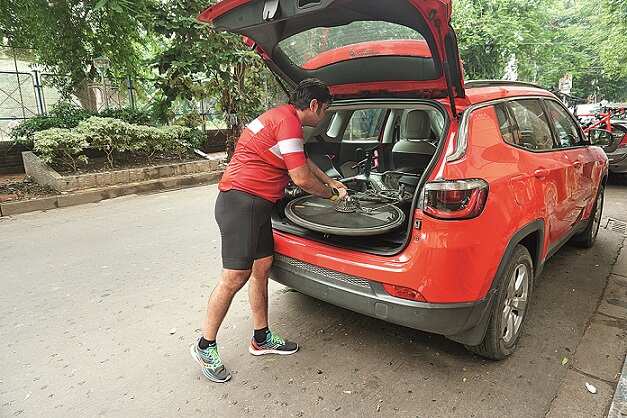 NEVER SAY GOODBYE: It's finally time to pack up for the day. But even off the roads, the cyclists stay connected over phone and an activity tracking social media app till they meet again next week
Source: https://timesofindia.indiatimes.com/city/kolkata/a-saturday-morning-date-with-kolkatas-suave-pedal-pushers/articleshow/85145458.cms