'A large part of the novel took place in Calcutta, so it was very important to me that I represented Bengali culture accurately and at its finest'
---
Ayan Paul
  |  

  |  
Published 28.10.20, 09:54 PM
---
Mira Nair's much-awaited series A Suitable Boy, that dropped on Netflix on October 23, gave us ample glimpses of the sartorial sensibilities of the 1950s, the period it is set in. Based on Vikram Seth's eponymous novel, a sizeable part of the series is set in Calcutta of that era and we hear that many of the costumes for the series were also sourced from the city.
Arjun Bhasin, the costume designer of the series, dressed all the leading characters for the Calcutta scenes in clothes bought from Calcutta. "A large part of the novel took place in Calcutta, so it was very important to me that I represented Bengali culture accurately and at its finest. Byloom was a great resource for me but also the streets of Burrabazar and the exquisite traditional saris at Balaram Saha need to be mentioned," said Arjun, the New York-based costume designer who has worked for many Bollywood and Hollywood films such as Dil Chahta Hai, Monsoon Wedding, Rang De Basanti, The Namesake, Zindagi Na Milegi Dobara and Life of Pi. Vikram Seth's sister Aradhana Seth, who is also the producer of the series, is a big fan of Byloom. "I don't think I have ever been to Calcutta over the last five years without at least one Byloom visit, which includes a bite and a buy!" said Aradhana.
Malavika Banerjee of Byloom is elated to know that some stuff from her store has been featured in the series. "Thanks to Kolkata Literary Meet, I know Aradhana through Vikram Seth and I'm a big fan of the book. Seeing my Byloom saris in the series will obviously make me happier," said Malavika.
Arjun, along with Aradhana, travelled all across the city to buy taant, tangail, Begumpuri, Dhakai, Jamdani, Phulia… lots of handlooms and dhotis. Besides Byloom, Balaram Saha and Burrabazar stores, they also shopped from Weavers Studio, The Good Companions and Biswa Bangla. "Their choice and selection are very organic. Their preference for simplicity, natural materials, subtle yet contemporary designs is evident in their choice," said Darshan Shah of Weavers Studio.
There is a tango party in the series that takes place at the Chatterji family residence where we get to see many of the costumes sourced from Calcutta. "We also had a fantastic scene at a jazz club on Park Street," said Arjun. He dressed many of the characters in the series such as the Chatterji family, including Amit Chatterji (Mikhail Sen), one of Lata's (Tanya Maniktala) suitors, and his sisters Meenakshi (Shahana Goswami) and Kuku, Saeeda Bai (Tabu) and Savita (Rasika Dugal) in those clothes.
"The Chatterji family in A Suitable Boy is from Calcutta of the early 50s and their world was being created. Home, the clothes, make-up and hair — the macrocosm and the microcosm," said Aradhana.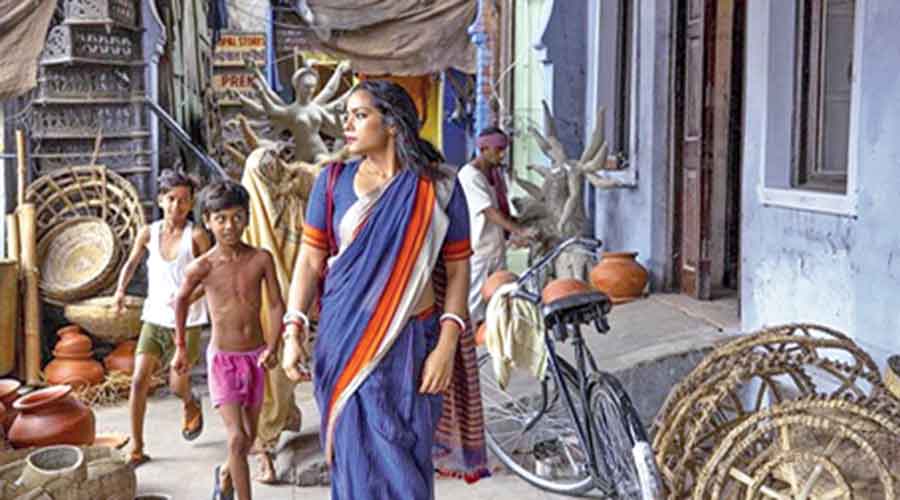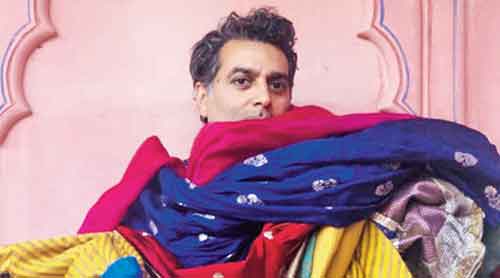 Aradhana is delighted with the overwhelming response that the series has already got. Arjun is also excited for the India release. "A Suitable Boy was just a massive undertaking, trying to get 1,500 pages of a novel into a six-hour show is a feat in itself but we also had over 100 speaking roles and a massive number of extras. The world of politics, weddings, family life and roaring jazz clubs, all colliding, was what made it so exciting and daunting a job for me. Also being back to work with Mira Nair who I've worked with on several projects was very exciting," said Arjun.
Both Arjun and Aradhana have fond memories of Calcutta. "I've always been drawn to Calcutta. I was born and raised in Jamshedpur and as a child we would go to Calcutta for special occasions and big city travels. I have very fond memories of sneaking out to eat phuchkas at the Victoria Memorial and spending long afternoons at Tolly Club. I feel very nostalgic for the sights and smells of the city and the food and the incredible culture. So I try to get back there any chance I get. In fact, Mira Nair and I spent some time there when we were filming on The Namesake," said Arjun.
Aradhana, on the other hand, grew up in Calcutta. She lived in Ballygunge and studied in Loreto House. "I love the texture of the city. It's easily one of my favourite cities in the world. It's exciting to be there, wandering and discovering the familiar and the unknown," quipped Aradhana.
Source: https://www.telegraphindia.com/culture/style/costume-designer-arjun-bhasin-on-creating-a-made-in-calcutta-wardrobe-for-a-suitable-boy/cid/1795836