Very soon, tourists visiting Kolkata will be able enjoy a 90-min cruise journey on the Hooghly river. Reportedly, the West Bengal Transport Corporation (WBTC) will be launching this programme on the Hooghly river alongside Kolkata's heritage landmarks.
As per the reports, the said trip will start from October 1, and the trip will start and end at the Millenium Park jetty. Another interesting thing about this journey is that one will have to shell out only INR 39 to be a part of this journey. It will be one of the must-try experiences in Kolkata if you want to enjoy the surreal views of Howrah Bridge.
Referring to this, WBTC Managing Director Rajanvir Singh Kapur stated that the idea is to make heritage river cruise experience affordable and popular among the youth. Reports state that colourful art will be adorning the vessel, whereas traditional Bengali music will be played in the background.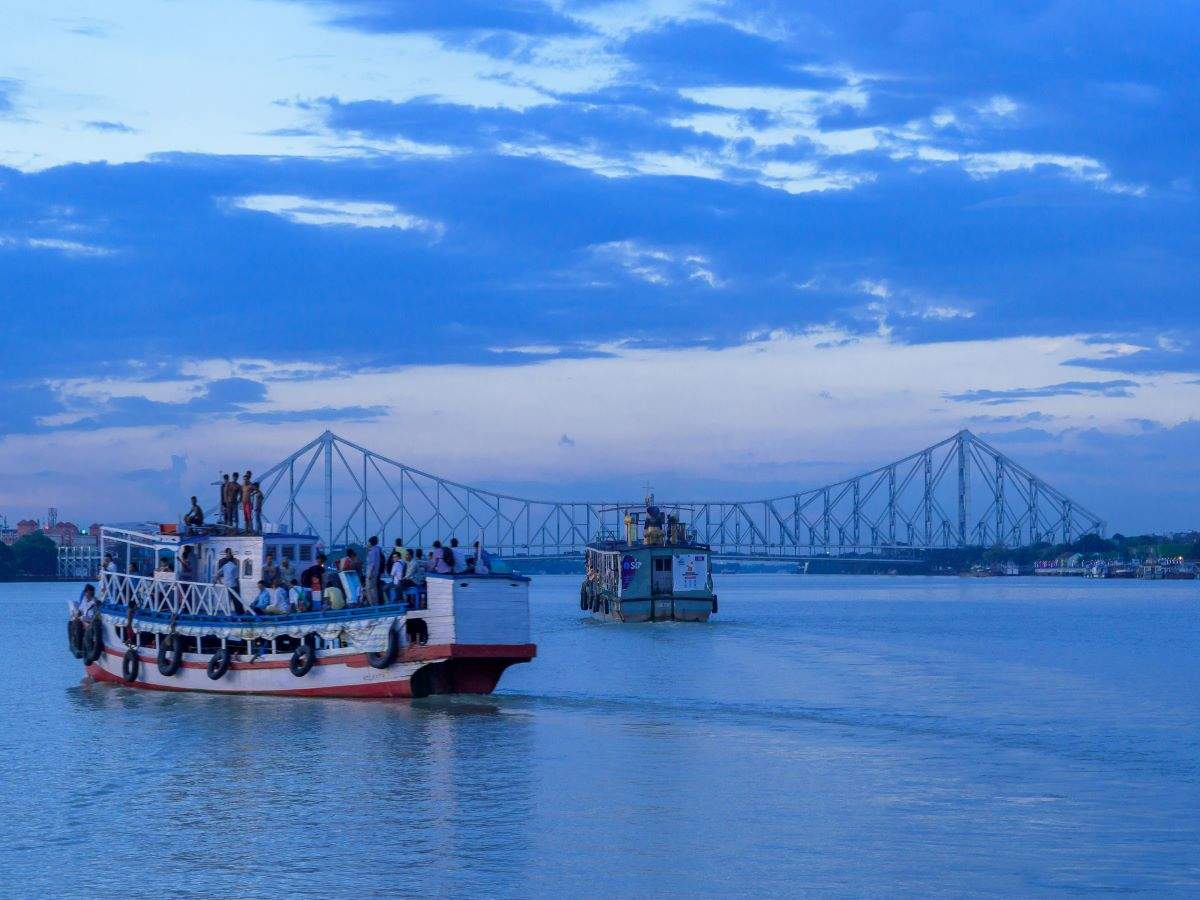 The Hooghly cruise will be sailing from 4 PM to 6 PM (Monday to Friday), and from 12 PM to 2 PM and 4 PM to 6 PM on (Saturday and Sunday), which will be cruising along the popular heritage lanes of Kolkata. An official in the know-how added that tourists will be able to see Mayer Ghat where the wife of Shri Ramakrishna Paramahamsa used to visit daily. Also, from the cruise, visitors will be able to pay homage at Nimtala Ghat where several legendary icons, including Acharaya Prafulla Chandra Ray, Rabindra Nath Tagore, and Acharya Jagadish Chandra Bose have been cremated.
Special arrangements will be arranged for educational tours. Visitors can check out the cruise café on board, and also create memories by clicking at the selfie booth. Further, a free tour guide will also be available to facilitate guests identify the key attractions along the way and learn about the history associated with them.
However, since this cruise is being launched amid the Coronavirus pandemic, safety protocols will be in place, and people will be required to maintain social distancing. Also, a maximum of 150 people will be allowed at a time on board.
Source: https://timesofindia.indiatimes.com/travel/travel-news/kolkata-hop-on-this-stunning-90-min-cruise-ride-on-hooghly-river/as78385188.cms