The carrier services resumed for all after 174 days with cautious start and help at hand
---
---
The Telegraph took a Metro ride from Tollygunge to Chandni Chowk on Monday, when the carrier resumed services for all after 174 days. The service was suspended on March 23 because of the Covid pandemic.
Here's what we saw on Monday
A handful of people were huddled near a tea stall outside Tollygunge Metro station around 10.10am on Monday. Asish Kumar Rout was the centre of attraction in the group. His pull — familiarity with the system of booking e-passes.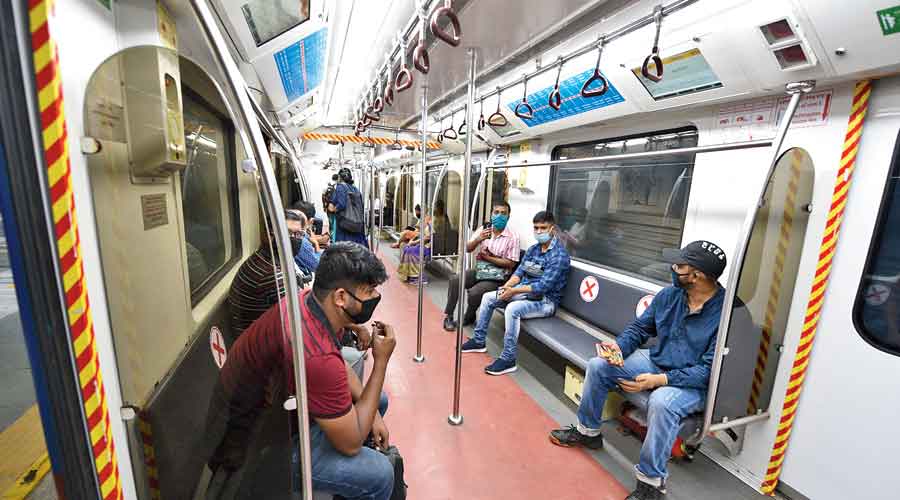 The group included two middle-aged men and a younger man who seemed unable to book passes. Rout could book passes for two of them. When he tried booking an e-pass for the third, he could not.
The queue outside the main gate of the station had over 20 people. Cops at the gate were asking each commuter to show the colour-coded e-pass. A thermal gun scanned every wrist for the body temperature before letting people in.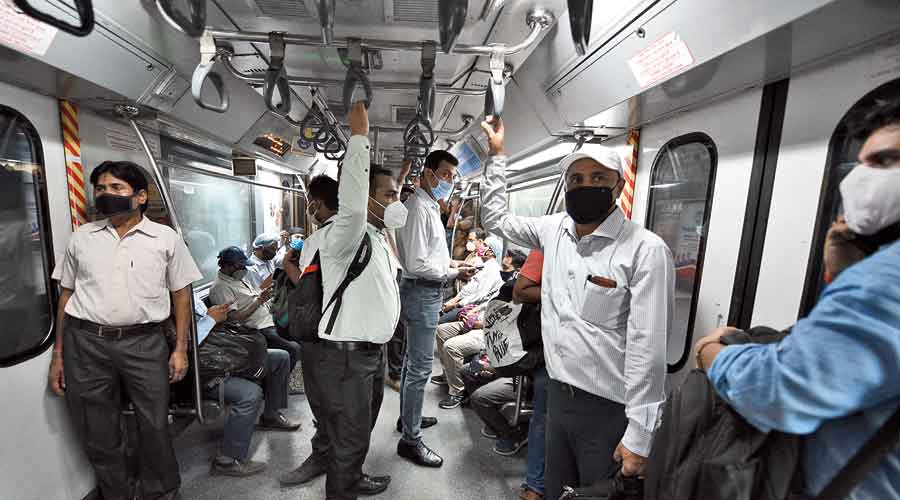 Another cop standing beside the metal detector gate directed every entrant to a hand sanitiser dispenser. A couple of passengers preferred taking a sanitiser out of their bags and using it in front of the cop.
The next stop was the ticket counter. Two of the five counters were operational. Only a handful of people stood in front of each, for recharge of smart cards. Before the carrier suspended operations, the queue at the counters seemed never ending.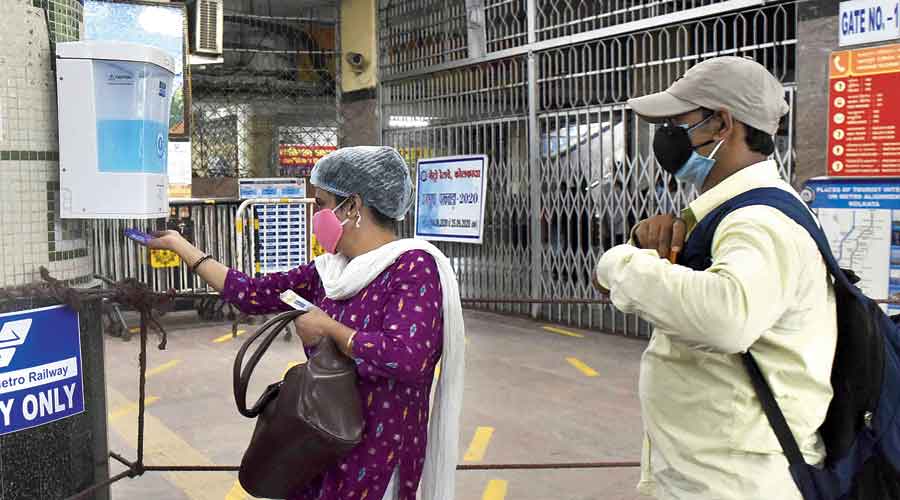 Two of the many flap gates were being used for entry into the platform. Yellow lines on the platform — painted to maintain social distancing — outnumbered passengers.
An air-conditioned rake arrived within five minutes. An RPF jawan stood at the gate of a coach to keep an eye on the passengers boarding the train. At Tollygunge, the number of people boarding the train was much more than those getting off it.
Inside the train, most seats allotted for passengers — every alternate one was cross-marked to maintain distancing — were occupied. Only the last coach had several vacant seats. Seats reserved for senior citizens were mostly vacant. A Metro employee was doing the rounds of the coaches, guiding passengers and occasionally taking pictures.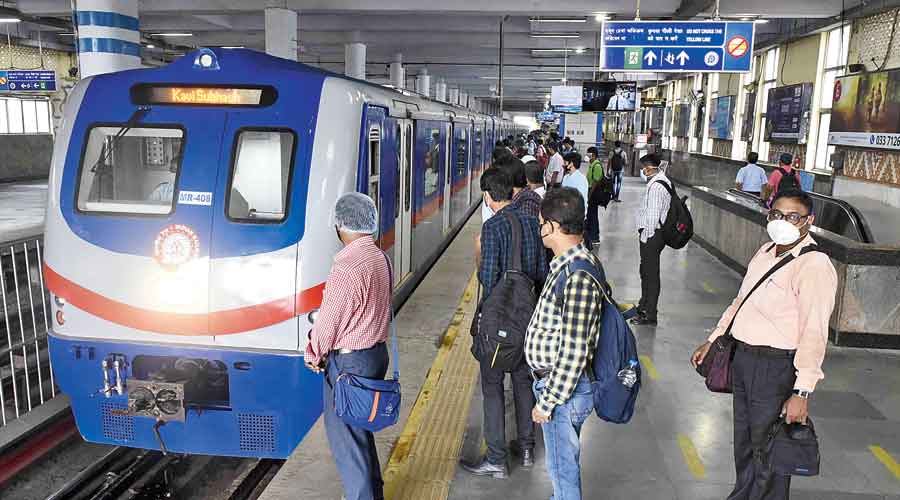 The public address system switched between two announcements — about Covid-19 protocols and an approaching station. The stop time at each station was around 30 seconds. It seemed more than enough because only a few people were boarding or getting off the train.
The usual Monday morning rush at Kalighat and Rabindra Sadan meant people jostling for an inch of space and doors refusing to close because of the crowds. On Monday, only a handful of passengers were waiting on the platforms. At some stations, there were none.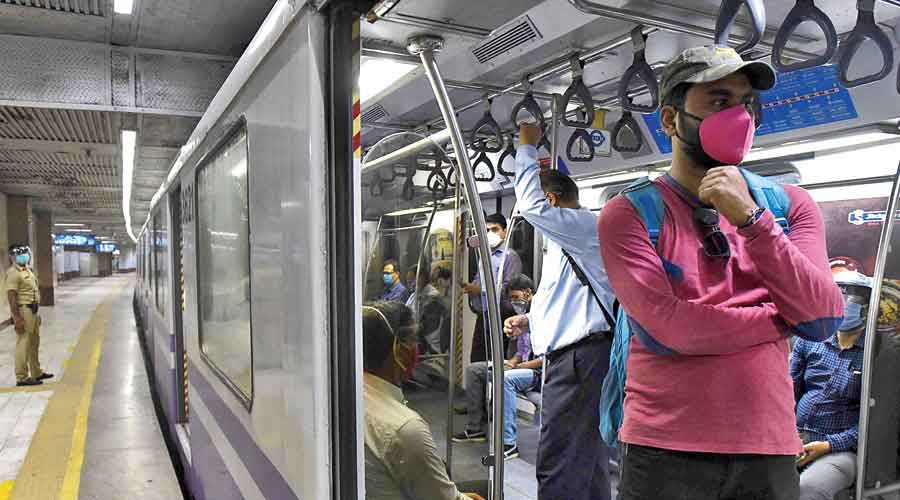 Metro officials had said they would not allow more than 50 people in a coach.
The coach this correspondent boarded had around 20 passengers. At Esplanade, five people boarded the coach — the maximum between Tollygunge and Chandni Chowk.
Source: https://www.telegraphindia.com/calcutta/unlock-4-calcutta-metro-resumed-services-for-all-after-174-days/cid/1791982