One of Kolkata's finest historical monuments, Fort William was built during the time of the Bengal Presidency and is an architectural marvel. Named after William III, the fort sits on the banks of the Hooghly River and was at the centre of the Battle of Plassey fought between the British and the Nawab of Bengal, Siraj-ud-Daulah. It is also the site of an infamous dungeon called the
Black Hole of Calcutta (the city of Kolkata was erstwhile known as Calcutta).
About the Fort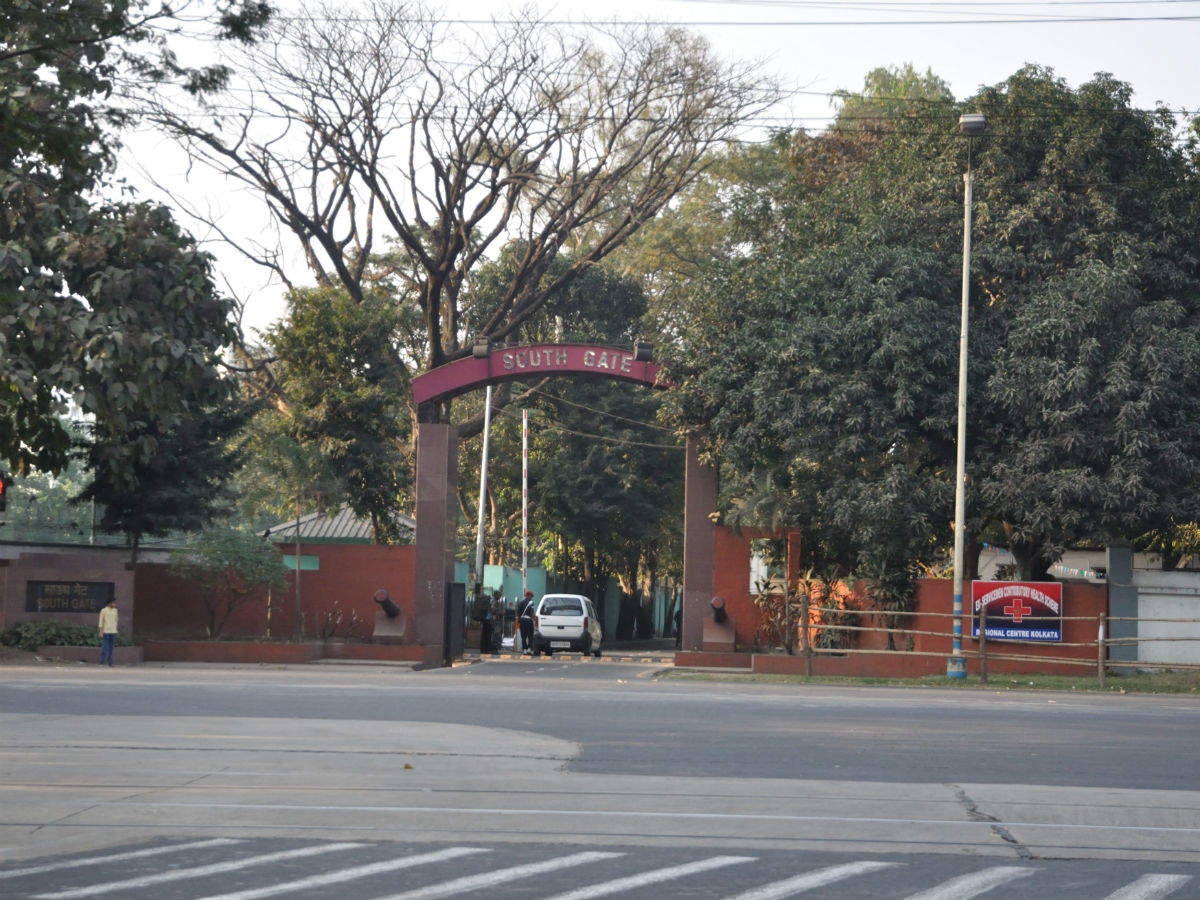 The original Fort William was built in 1696 by the British East India Company, and it was rebuilt by Robert Clive after the Battle of Plassey in 1758. The area known as Maidan, or Brigade Parade Ground (largest urban park in the city) consists of some of Kolkata's most iconic locations, most notably, the Victoria Memorial, and St. Paul's Cathedral.
But there is something sinister related to the formation of the second Fort William, and that is the
Black Hole of Calcutta, and the bloody Battle of Plassey that the Nawab lost at the hands of the British.


What is the Black Hole of Calcutta?


The
Black Hole of Calcutta refers to a tiny prison in Fort William. According to British accounts, it was here where the Nawab of Bengal had imprisoned 146 British captives overnight (however, some say there were 65 prisoners). The dungen did not have enough space, and a lack of air led to numerous deaths. Reports suggest that only 23 men were alive the next morning. This account was given by one John Zephaniah Holwell of the British East India Company.
While the British East India Company had signed a trade agreement with the Nawab of Bengal, Siraj-ud-Daulah, their influence was growing and taking a government-like form. The Nawab disliked this after the company began making diplomatic relations, building fortresses, and more. Hence the Nawab ordered his men to take over Fort William, and after three days of fighting the British forces surrendered. This is when the survivors were kept in the Black Hole.
The news of this incident shocked Britain, and Robert Clive was hence sent to take over Calcutta, which he did. Clive went to battle with Siraj-ud-Daulah, and defeated him.

Source: https://timesofindia.indiatimes.com/travel/destinations/fort-william-of-kolkata-and-the-legend-of-the-black-hole-of-calcutta/as77737124.cms